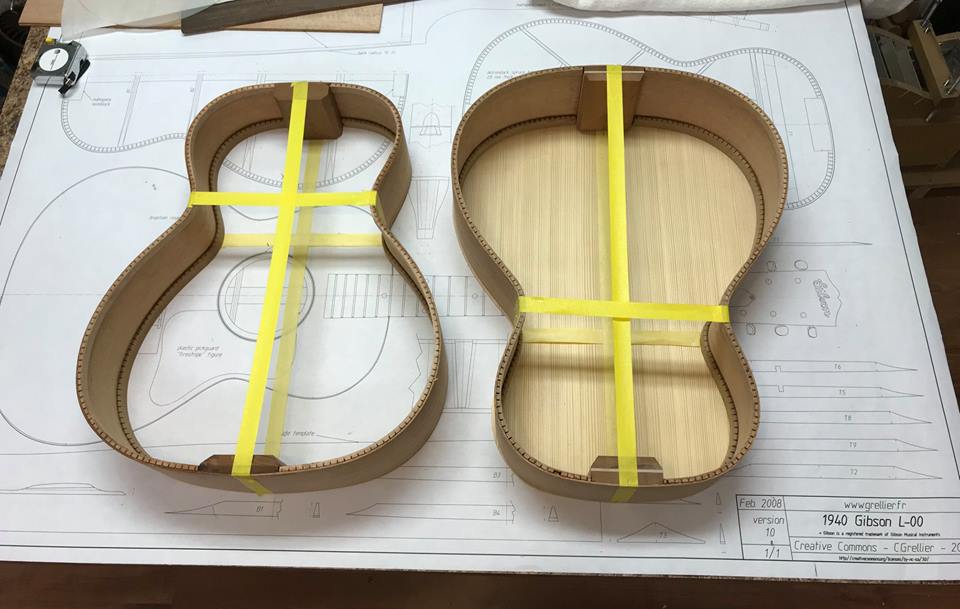 Here I'm cutting the sides on my band saw.
The sides are bent and glued together with the neck and tail blocks and are in the mold getting the Kerfing glued in place. I use a reverse style kerfing that I make myself because I feel it makes the sides stiffer.
The back braces are being glued in place.
The sides are now out of the mold and being compared to the plans.
My next project is building two 1940 Gibson L-00 style guitars, and I plan on sticking as close to the plans as possible. The guitars will have Mahogany back and sides, Adirondack Spruce sound board, Mahogany neck with Brazilian Rosewood fretboard and bridge. The finish will a sunburst lacquer like the originals and a single Ivoroid binding on top and back. I'll be posting new pictures as the project continues. Thanks for looking.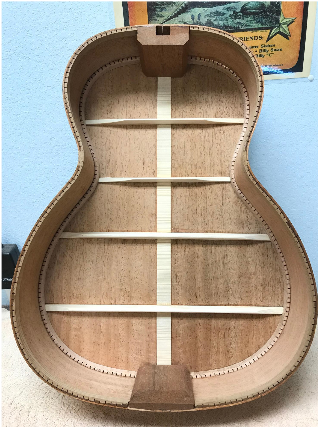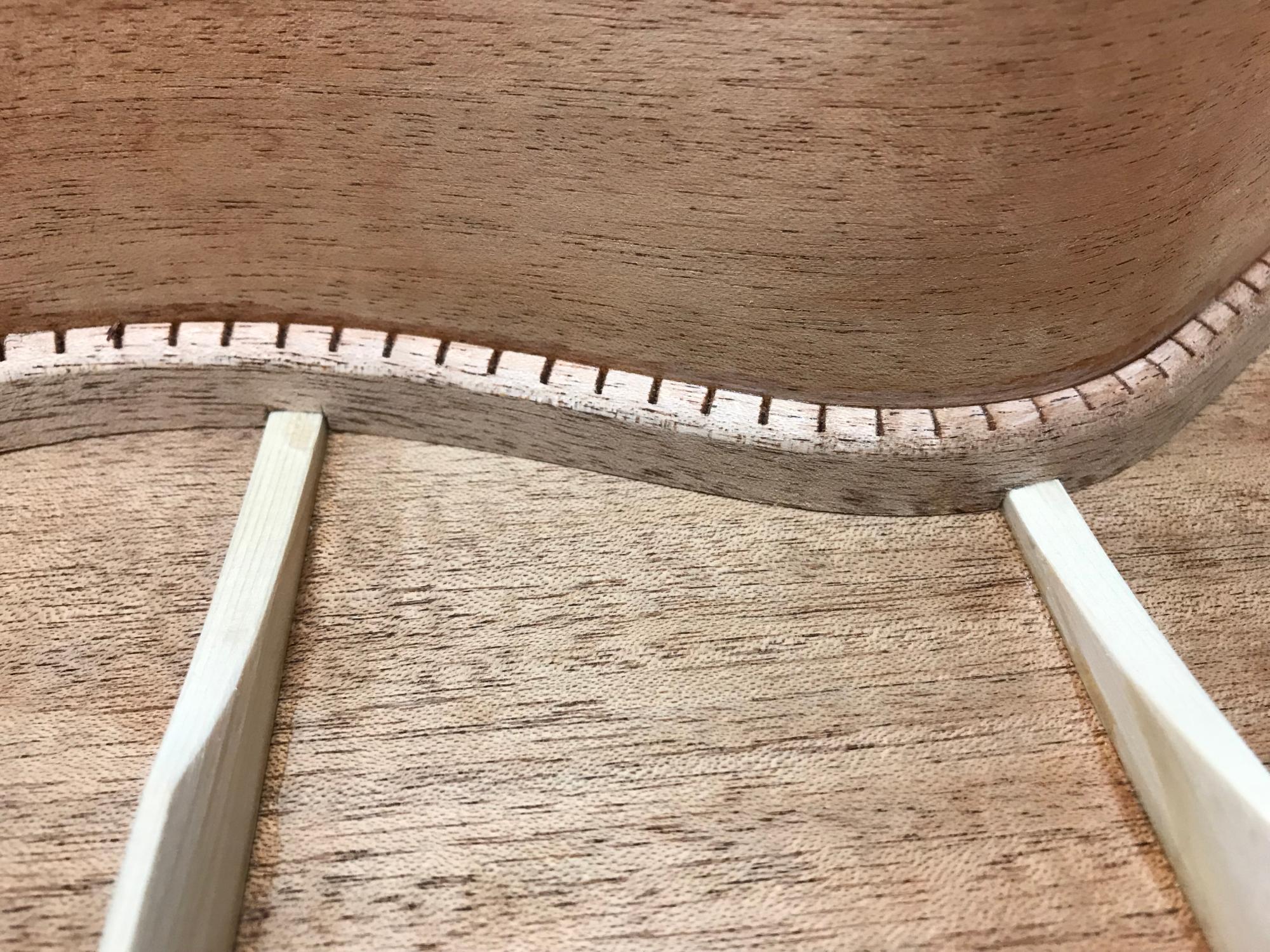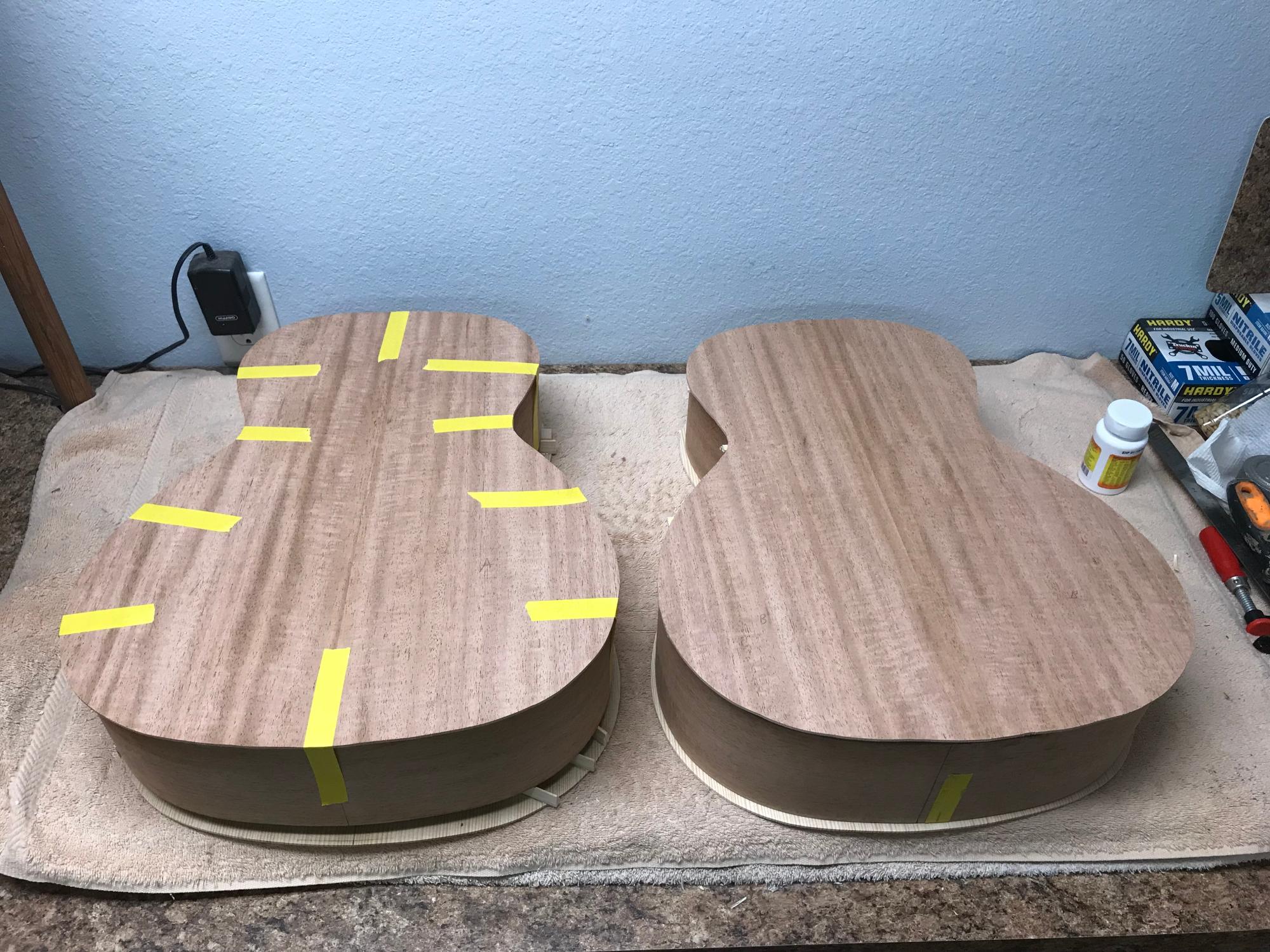 Back braces are sanded and tapered on the ends.
Everything fits tight, with no gaps.
After the backs are ready I tape them in place.
The tops have the rosettes installed and the sound holes cut out and ready for the bracing.
The X-Brace is glued on last, after I taper all of the braces and tone bars that butt up to it.
Now I pencil in where all the braces will go on the top.
Necks after scarf joint and heel blocks glued in place.
Necks after truss rod slot is cut and mortise and tenon joint is made.
Another angle showing truss rod slots.
Close up of truss rod. I just have it test fitted, not glued yet.
I cut up, and glued 4 necks. (2 for this project, and 2 for future projects) It doesn't take that much more time to do 3 more while you have everything set up to cut 1.
Here all the braces are tapered on the ends as per plans and final shaped with sandpaper, then fitted to the sides. Next is the necks.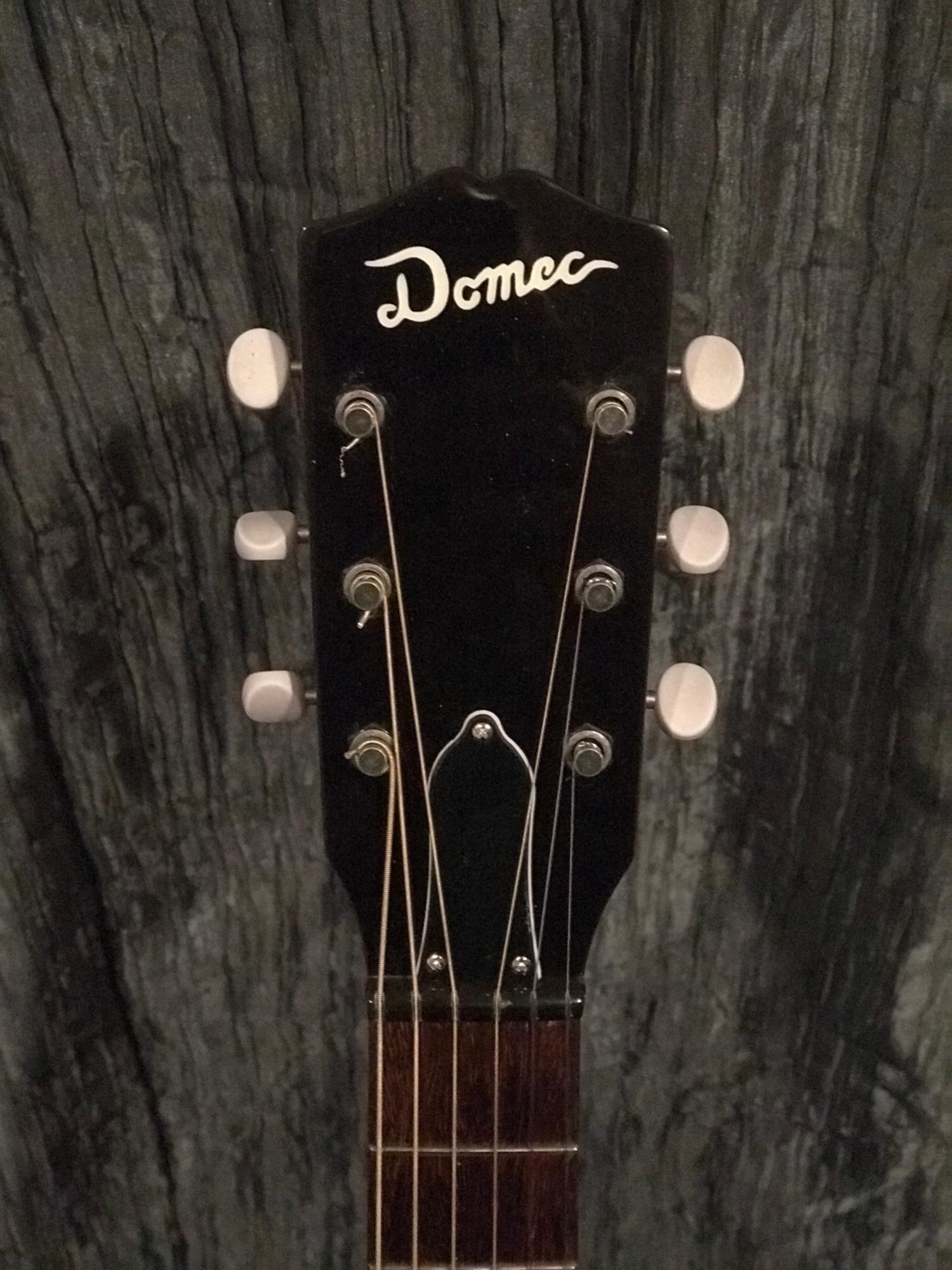 Close up of the sunburst finish.
Back of both guitars finished.
Front of both guitars finished.
Close up of the headstock.
Retro tuners, similar to the ones used in 1940.